Need the Push to take Action?
Use Coupon Code USE50 to get a 50% Off on any Course/Program.
What sets Unhu apart?
Live Classes
Apart from a Lifetime Access to our Online Courses, you'll be getting weekly Live sessions with the Trainers.
Sprint Certifications
Strengthen your Portfolio while saving Time, Money & Gain more Knowledge than what traditional colleges promise.
Hinglish
All our Courses & Programs are in Hindi+English. We combine the best of both worlds!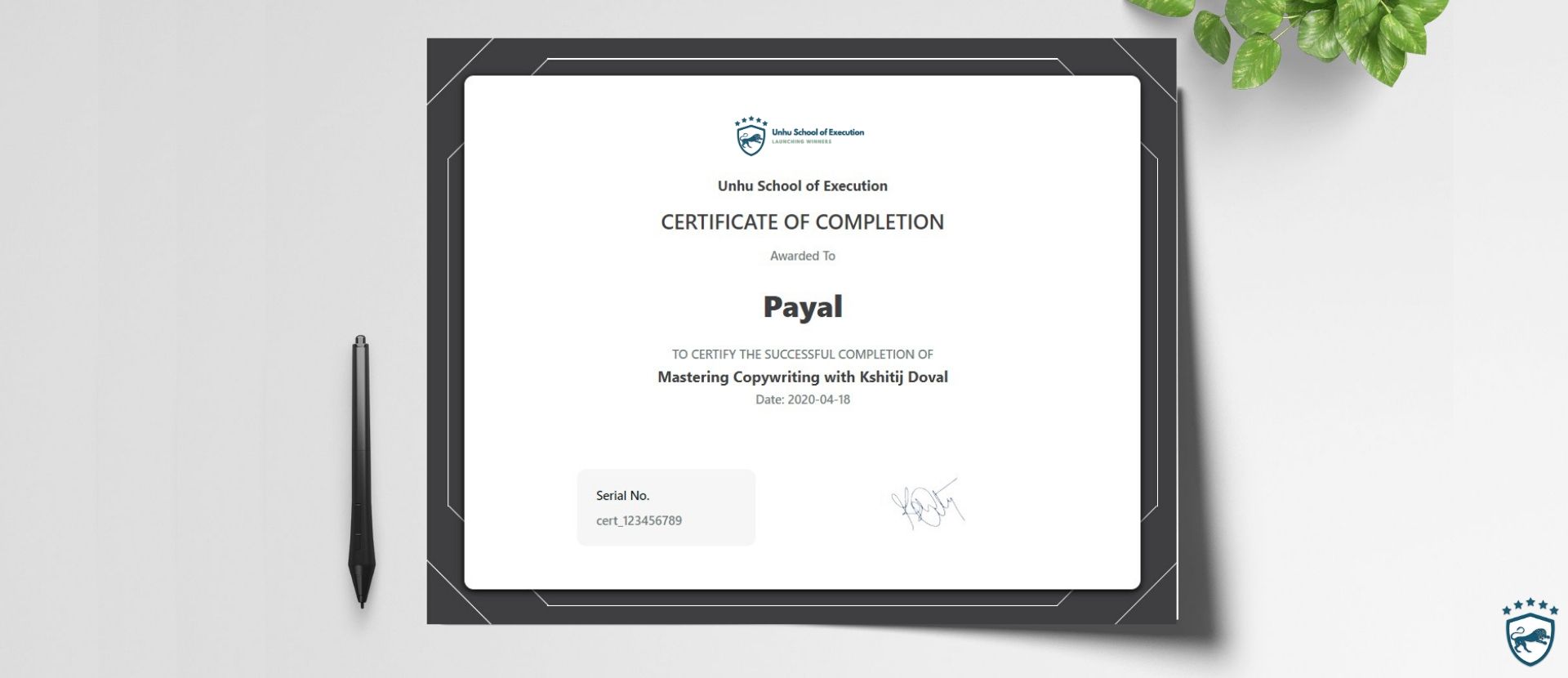 What our Students say
"From my experience, i would say kshitij is great mentor who tries to resolve every issue individually.
Also he isn't from one of those who run after money but he is the one who will teach you how to bring money.
He is more focused on practical learning and that's what i love the most. Such an amazing mentor 👏"
Renuka Gavrani
"I would say Kshitij is not just a good Copywriter but also a promising Speaker and an awesome Mentor.
He literally solves each and everyone problem individually and helps to give solution n suggestion for it.
You will definitely see a positive change in your chore once you will start working with him."
Sonika Chhimwal
"Kshitij is a great guy with indepth practical knowledge of his work.
Provides great value with his down to earth ready to learn from all mentality. "
Heet Parekh
"As his name "Kshitij" he thinks beyond the horizon.
To meet him, work and learn with him is something which cant be expressed just in few words...
When You will talk then only you will realise that the value he is giving is priceless.
Great Mentor. "
Abhinav Srivastava
Previous
Next